Virtual Consult For New Patients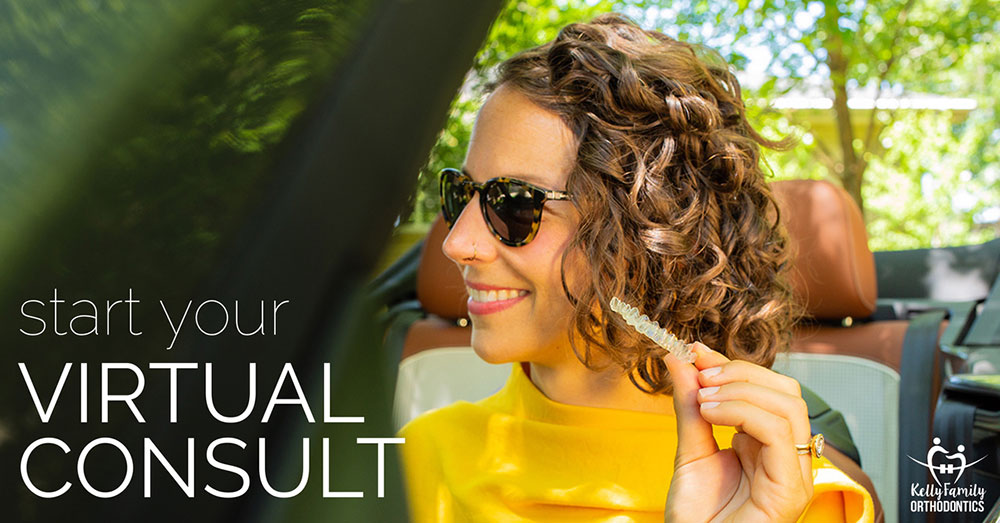 At Kelly Family Orthodontics, we believe you deserve to have all the information you need to make a decision about braces or Invisalign upfront. That's why we're proud to offer Virtual Consult – a free, online consultation that you can complete from any mobile device.
We understand orthodontic care can be a big decision for many families. It only takes 5 minutes to complete your virtual consult. After you submit your information, Drs. Kelly will review your case. We will then send you honest, personal feedback about your options, including estimated treatment time, cost and financing. Our goal is to help you understand your orthodontic options, so you can get the smile you want!
Does this mean I never need to see an orthodontist? Virtual Consult allows us to gather a lot of necessary information prior to beginning treatment. However, it is important to remember that every smile is unique. For that reason, orthodontic treatment with Drs. Kelly is customized for each patient. So before we can begin a new orthodontic treatment like braces or Invisalign, we will need to do x-rays and digital scans in our office to customize your treatment.